New for winter 22/23 –
Compagnie de Provence
We will have some beautiful Compagnie de Provence products in all of our catered chalets for our guests to use.
We were looking for a long time for a luxury toiletries company that worked with our ethos – made in France and respectful of the environment.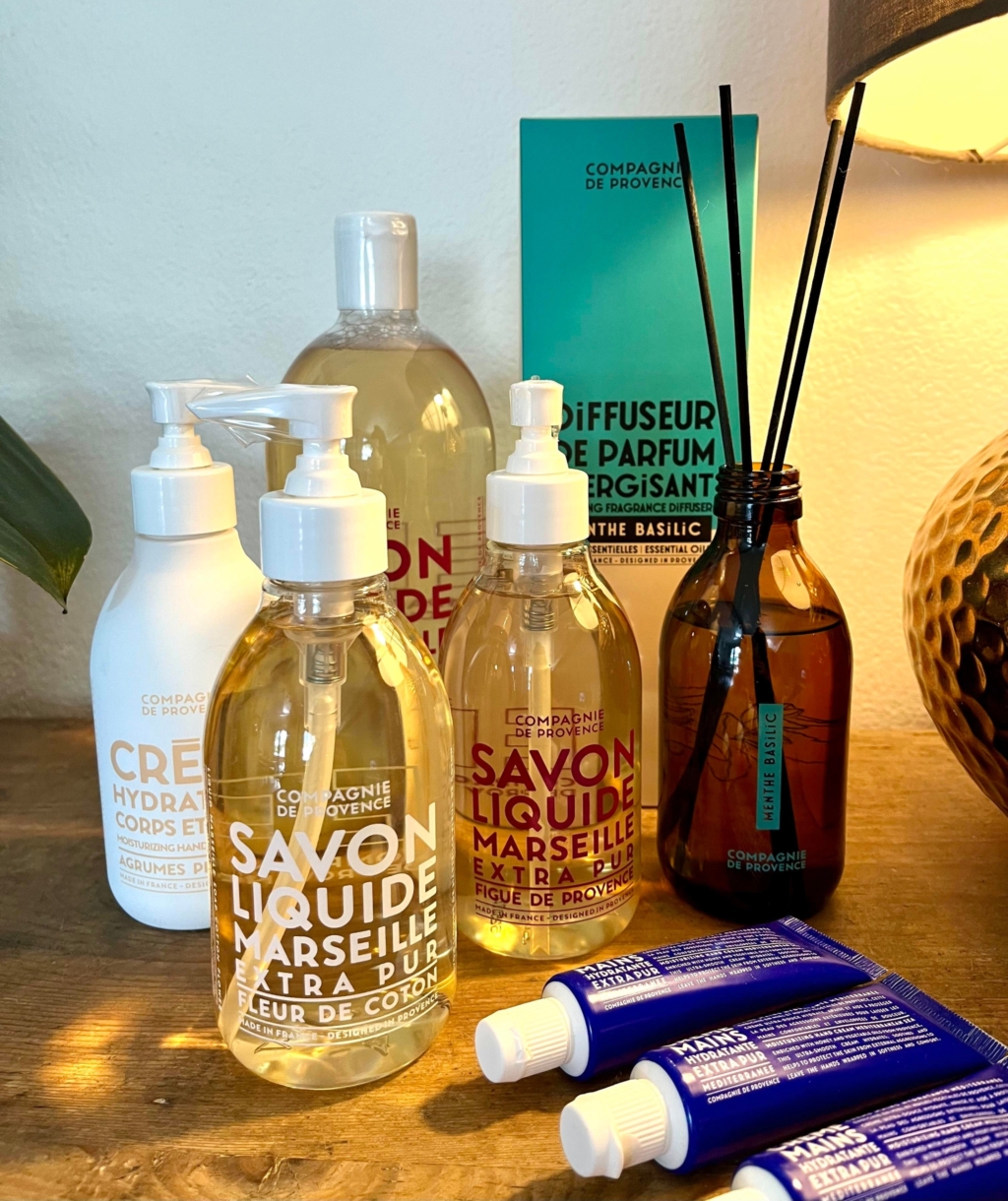 Compagnie de Provence use natural local ingredients in all of their formulas – the oils are sourced from Provence and the scents are developed in Grasse, the world capital of perfume.
We've chosen two Liquid Marseille soaps for this winter which can be used as hand wash and body wash – Figue de Provence and Fleur de Coton. We also have a beautiful energising Menthe Basil Diffuser.
We hope you love them as much as we do!