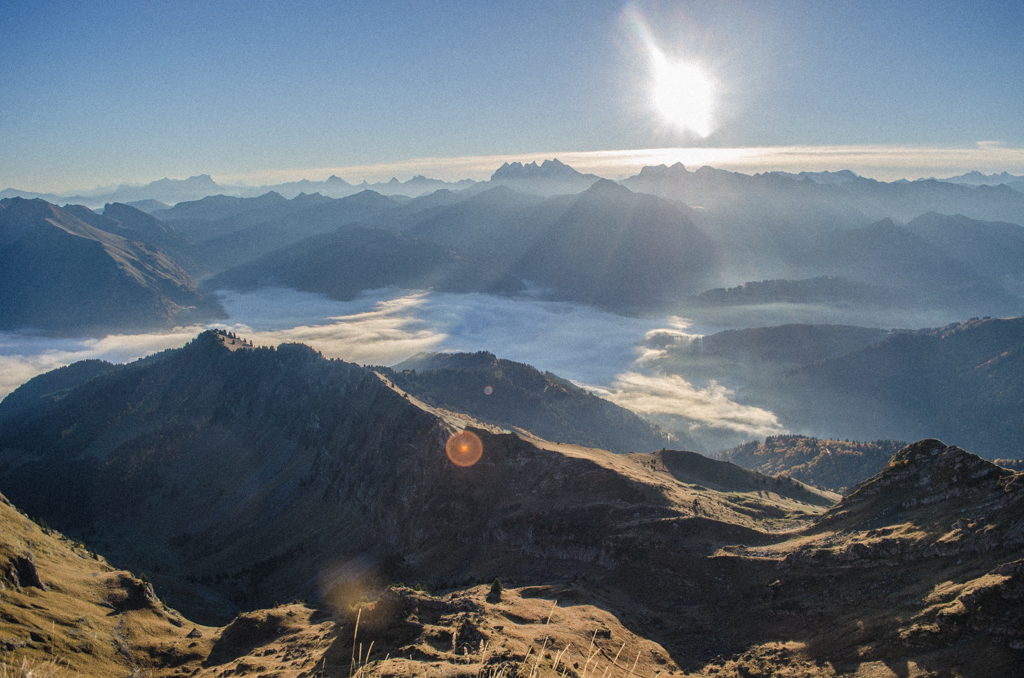 We have selected some of our favourite mountain restaurants, located around Morzine, Les Gets, Avoriaz and the PDS.
Changabang – What can we say? Once you've had your first burger and twister fries from here it's hard not to come back everyday for more. Located directly opposite the Prodains Express top station it is easy to access for skiers and non-skiers alike. Good vibes, friendly staff and great tunes.  Winter only! 
Le Chalet Du Verard is Jack's special pick, as it's now a tradition to celebrate his birthday here in December. Run by husband and wife, Philippe and Cecile, this charming little restaurant is tucked away on the Prodains home run. Serving the absolute best fondue in the area – made with a combination of local cheeses. The restaurant is open all day, but for something special you can book an evening meal and ski down to Verard at last lifts after watching the sunset in Avoriaz. There is a short ski down after your meal so be careful how much wine you drink at dinner!
Mamos cafe – A family run restaurant (for over 12 years) on the Lindarets plateau, Mamo's Café offers a variety of homemade dishes (accessible by skis, foot or bike, summer and winter).
The terrace facing the snow-capped peaks in winter and the river in summer, provides a relaxing place to eat in all seasons.  Burgers, gluten-free buckwheat pancakes, vegetarian dishes and other small specialties mean there's something for everyone. (We highly recommend the 'Burger Jackson' – a goat's cheese and honey burger). Summer and winter.
La T'Chapa – located in the goat village just below Less Lindarets, with easy ski-in and out access, is our go to long lunch restaurant. There's a large sunny terrace for the warm days and a cosy inside with chic interiors, first class service and a warm, friendly atmosphere. The food here is outstanding and with the BBQ to order fresh meat and giant prawns are grilled to perfection. Summer and winter.
Le Fournil de Cannelle – THE best bakery in Avoriaz, located just behind Carrefour. Serving giant pizzas, delicious paninis, huge sandwiches and other delights. Take away plus outdoor seating, great for a quick lunch!
Also recommended – La Terrace for fun afternoon vibes, Le Chaudron for local specialties and a warm welcome and La Cabane in the centre of Avoriaz with a great sunny terrace.
La Païka, a popular restaurant on the La Turche slopes in Les Gets. La Paika has a beautiful sunny terrace with views across the valley, and a cosy interior for the snowy days. Specialities include meat, poultry and fish all cooked on the wood fired barbecue, plus speciality cheese dishes and a buffet of homemade desserts. A good spot for a long lunch! Summer and winter. Booking essential!
Chez Nannon is a hidden gem on the Nyon plateau. A family run restaurant with the warmest welcome, a great choice for a sunny lunch – highly recommend the Cote de Boeuf cooked on a wood fire and their speciality cheese dish – Croute au Fromage. Plus the Rosé is delicious! Booking essential.
Le Vaffieu is easy to find at the top of the TS Golf lift and the new Belevédère lift (or a gentle 15-25 minute walk from the top of the Pleney bubble). You will find delicious French plates, from perfectly cooked sea bass, foie gras and rack of lamb to parfait, fruitcake and mille-feuille. Great kids food options and the best hot chocolate on the mountain will keep the little ones happy too. Summer and winter.
Also worth visiting – Le Grand Rocher on the retour to Morzine for great mountain food, Le Nabor right at the top of the Pleney bubble for an easy lunch and Les Aigles du Leman on the Nyon plateau for a lunch with an added Eagle show!
Summer only – Ferme Auberge de Fréterolles is Wendy's special pick, having worked here in the summer. Located at the end of Vallée de la Manche, this working farm has its own milking parlour, dairy and cheese room. The goats and cows graze in the alpine pasture around the restaurant. Run by one family, Fréterolles is a beautiful example of local rustic French mountain food. Open every day between June and September in a magnificent setting up the mountain, it is a great place to have lunch, whether you stop on the way back from a hike or just walk up to it. For an extra special Savoyard experience, book lunch at the weekend (must be done far in advance!) where Louis-Paul will sing mountain songs and yodel accompanied by accordion. Booking is advised.