When we're not thinking about snow, we're thinking about food!
At Northstar we strive to keep you fuelled with tasty food throughout the week. Breakfast is plentiful to set you up for the day, and our freshly baked afternoon tea is waiting for you on your return.
Evenings begin with a little amuse bouche, followed by our carefully curated four course evening meal with free flowing wine.
WE LIKE TO KNOW WHERE OUR FOOD COMES FROM
At Northstar Chalets, we make food with the best ingredients we can find throughout the season. We work with local cheese, bakery, meat, vegetable and wine suppliers, ensuring our menu is as locally sourced as possible.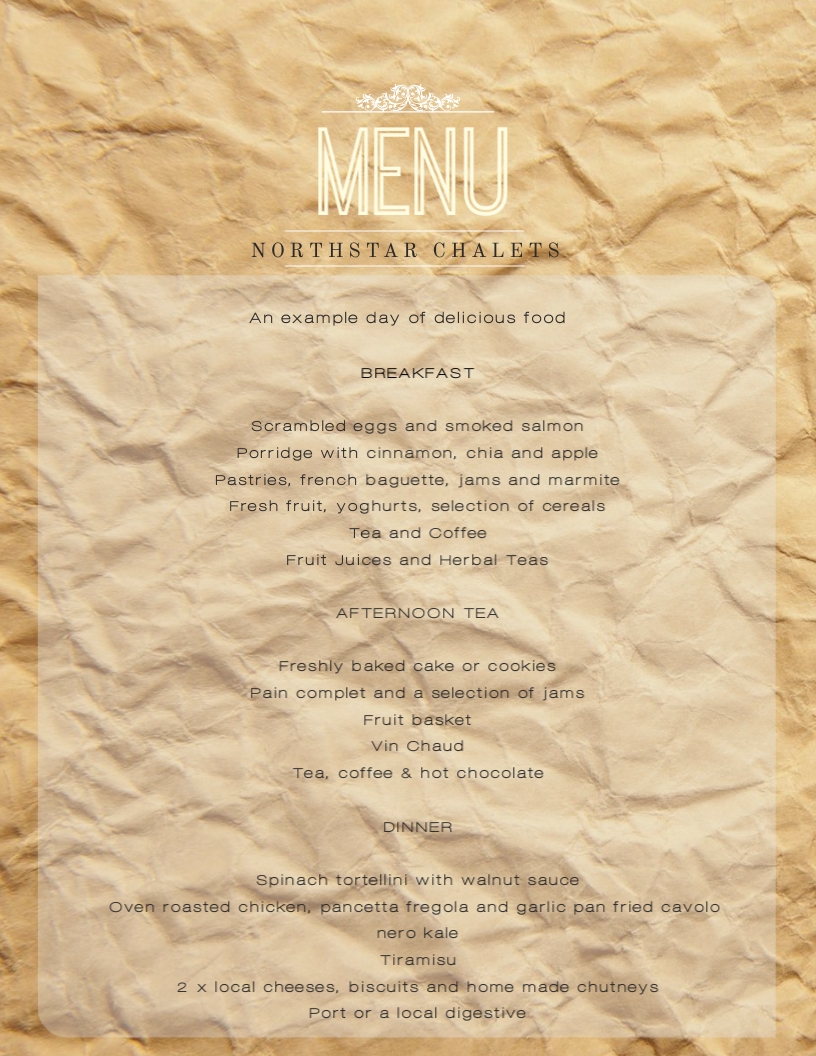 KIDS MEALS
Kids can be fussy when it comes to food, so we can work with you to ensure they have a freshly made, nutritious meal each evening.
DIETARY
We are happy to cater for any dietary requests, allergies or likes/dislikes.
We are experienced vegetarian and vegan chefs, so nothing is too much trouble!