We understand that the world we live in is changing and that we all impact the global climate. We feel that by all doing our bit to change and protect we can make a difference.
For every guest that stays with us we will be planting one tree! And also be joining the Buy an Acre programme, protecting habitat in perpetuity for wildlife.
We will be working with World Land Trust and Tree Aid.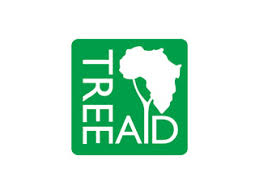 We work to create thriving, sustainable communities throughout the drylands of Burkina Faso, Ghana, Mali and Niger and the isolated areas of Ethiopia. Our local teams work in partnership with rural communities to plant and protect trees. We share tools and skills training to help people grow themselves out of poverty.
Our pledge
We buy food with minimal food miles by shopping seasonally and locally as much as possible.
We recycle all glass, plastic, cardboard and tin wherever possible.
We minimise food wastage wherever possible and compost all our fruit and vegetable waste from our catered chalets .
We use LED lightbulbs wherever possible.
We aim to have all our chalets and apartments switched to 100% renewable energy.
Our complimentary toiletry products are in refillable bottles.
We will use eco cleaning products where applicable.
Remove single use plastic items as much as possible.
We aim to provide eco-friendly uniforms for all our staff.